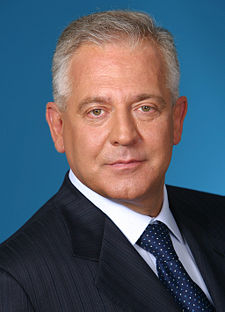 deutsche welle
CRIME
10.11.2011
Croatia's former prime minister has denied accepting bribes from a Hungarian oil company as his corruption trial resumed in Zagreb. Sanader already stands accused of receiving bribes from an Austrian bank.
Former Croatian Prime Minister Ivo Sanader pleaded not guilty to further corruption charges on Thursday as his trial continued in the Croatian capital, Zagreb.
Sanader said he denied "categorically and with indignation" accepting a bribe worth 10 million euros ($13.63 million) from the Hungarian oil company MOL. The latest charges were added to an existing corruption case against the 58-year-old which began last week....more...
read more: deutsche welle
http://www.dw-world.de/dw/article/0,,15523316,00.html