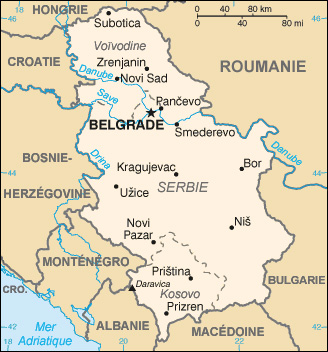 radio free europe
September 21, 2011
By Ljudmila Cvetkovic
BELGRADE -- Serbs are expressing alarm at reports that the Defense Ministry is distributing notices telling people to join the military reserves and report for basic training.
The reports come as tensions with neighboring Kosovo -- formerly a Serbian province, and whose independence Belgrade does not recognize -- have been running high amid a sometimes violent dispute over border crossings.
The Belgrade Helsinki Committee for Human Rights announced this week that an undetermined number of men had received the notices....more...
read more: radio free europe
http://www.rferl.org/content/serbia_military_callup_notices_spark_sharp_backlash/24335635.html